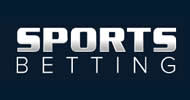 Sportsbetting.ag Poker Review 2023
Introduction – It's not exactly rare in this day and age for a US player to find a solid poker site that allows them to sign up, but it's certainly not as easy as typing "poker" into Google or Bing. At least not if you're after a reputable site. This is why we reviewed a site like SportsBetting.ag Poker, to see if they actually met the bill for a poker site that an American player might be interested in. When looking for a legitimate site, the site in question needs to fire on all cylinders. Right away, one can see that SportsBetting Poker, although an offshoot of a sportsbook, was heralded as a big-deal, top-shelf website.
For starters, this site has been advertised all over the place, from CNBC and Fox Sports and ESPN to Yahoo and the National Football Post. Now, one might think that any site with advertising money can get noticed by national media, but many of these places have offered glowing reviews, not simply cut-and-paste advertising. It may all start with the proprietary software that SportsBetting Poker offers up, which runs very smoothly on a wide range of devices, from PCs to smartphones. They also offer solid support, a ton of poker games, and plenty of table options so that players can choose their limits based on their skill level.
Is Sportsbetting.ag Poker Room Legitimate?
Sites can often be tricky to judge as legitimate. For instance, some sites put up a good front, with transparent licensing information, a good brand reputation, etc. But once you get to digging, you find the real dirt and find that a site may be lacking in key areas, like paying people on time or offering them bonuses that clear in a timely fashion. Throughout our research on SportsBetting Poker, the site seems to be on the up-and-up, which is a good sign in terms of legitimacy.
Reasons Why Sportsbetting.ag Is Considered Legitimate:
1. This isn't a simple offshoot site. For instance, they're not resting on the laurels of the world-class sports betting that the main network offers. They have taken their time to create a poker site that's completely independent and isn't just some novelty. That shows a commitment to catering to the poker niche.
2. The site's licensing and regulation info is as transparent as you could want, and you can easily see that they have a valid license in Panama City and that the site is well regulated.
3. The site actually caters to US-based players more than other players, with a very strong emphasis on WSOP-style games, American-rules Hold'em, and other US-specific aspects. Any site that vies for the attentions of Americans to that extent is a little closer to being labeled as legit.
4. The site is part of the Betonline family of sites which have been around for over a decade. Both betonline and sportsbetting.ag have an excellent track record with paying players on time and providing an overall positive gambling experience.
Is Sportsbetting.ag Poker Room Safe?
One of the best things we found when researching SportsBetting Poker was their commitment to security. Sure, they have some tough SSL security, and it's going to be incredibly hard for anyone to crack into the system and hack accounts. But the site goes a lot father than that to protect players. They actually spend their time to hunt for collusion.
In other words, if a couple of players have joined a tournament and are sharing information in order to gain an unfair advantage, the site will track them down and get rid of them. They hold integrity as their key principle is gaming, and they work to suss out the cheaters. They also make sure they employ the latest in random number generator (RNG) technology so that every hand dealt and every card flipped is truly random. It's refreshing to see a site take security so seriously.
Welcome Bonus Offers And Ongoing Promotions Available
The first bonus you're going to find with the site is really eye-catching. It's a 200% deposit match bonus of up to $1000. This is a huge bonus when compared with a lot of other poker sites on the market. Just understand, however, that we're not talking about free, instant money that you can withdrawal from your account. You will receive this money in increments based on how much you play, but all the money will be given to you.
You will also find other sorts or promotions on the site, like the Sunday Night $10,000 promo. For a $20 buy-in, you can play in a large tournament and see if you can win it all. You will also earn POP points as you play, and you can use these points for your bonus rollover to get your money a lot more quickly.
Depending on the time of year, or just on the whims of the site, you will find different promotions offered. So be sure to check with the site specifically when looking for a new promotion. By the time you read this, they may have changed up a lot.
Do They Have A Mobile Friendly Version Of The Poker Software
Unfortunately the site has not developed or made the core software mobile friendly yet. The only mobile friendly poker site available to US players is Bovada.
Software And Games Available At Sportsbetting.ag Poker
The software package offered by SportsBetting Poker is very smooth and offers a consistent performance on a wide array of devices. Though this is a lot more noticeable with their other sites, as there isn't a whole lot available in the poker realm. You have Texas Hold'em, Omaha, and some stud varieties. The amount of games does grow depending on limit and structure. For instance, you can sit down at a ring game and play a steady blind structure for a steady buy-in, or you can enter into one of many tournaments, such as freerolls, satellites, huge guaranteed tournaments, and much more. The site has over $250,000 in guaranteed tournaments, so the money is definitely out there to win.
One slight downside to the site is that it doesn't have the traffic of a site like PokerStars or other big-name sites. The guaranteed money is still guaranteed, so you're always going to be able to find popular, lucrative tournaments and the like. However, when you're looking to explore ring games and sit-and-go tournaments, you're probably only going to find a crowd for Hold'em and not so much for Omaha or stud. The site just doesn't have that large of a base to keep every type of poker packed.
Banking Options at SportsBetting Poker
Just when you thought that the site may be slipping because of their modest traffic levels, they instantly shoot back into the premier category with their range of banking options. Being open to the US market, a lot of sites don't offer so many options. This isn't the case with SportsBetting Poker. You can pay with major credit cards (MC, Visa, Discover, AMEX), P2P payments, money orders, Skrill, Book to Book, Bitcoin, bank transfers, mailed checks, and JCB. The withdrawal options aren't that shabby either. Not only can you receive a check or have money transferred via a bank wire, but you can also use P2P, Skrill, an ATM card, and even Bitcoin. So the options are definitely available for you in terms of banking.
Overall Summary
To summarize SportsBetting Poker, we really have to start with their commitment to security. It's common to see a site that has great encryption software and similar measures to keep players safe. But it's not every day that you're going to find a site that is so diligent about sniffing out and stopping collusion within their site. They're very serious about fair play standards. They also seem quite serious about creating lucrative tournaments.
Although there isn't a ton of traffic, you can always find a high-dollar tournament that won't cost you a whole lot to enter. In fact, most of them are freerolls that you can enter into without having to spend any money at all.
Other finer points of the site include a ton of banking options that are modern and cater well to the US market. They also have a very strong sense of customer support on the site. And with the lucrative bonuses and promotions, which include loyalty rewards and other regular promos, you can always find something that could pay off big for you while playing.
And the fact that they are part of one of the biggest names in online betting (Betonline) means they are extremely financially sound and aren't going to close up shop over night like we've seen so many of the smaller sites do over the past several years.